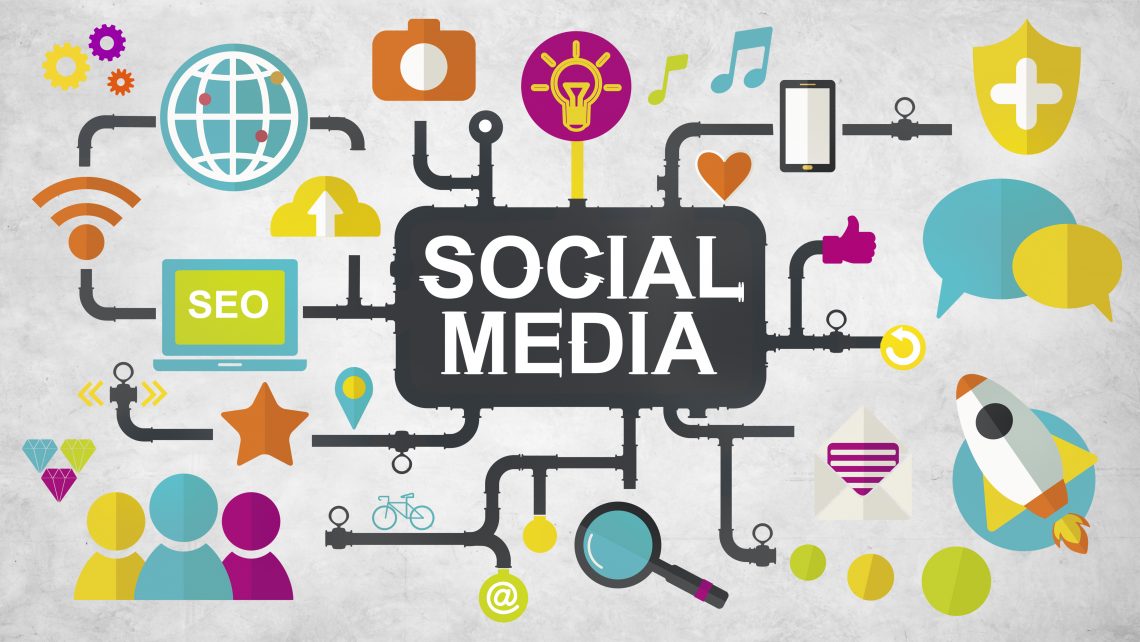 The association made between digital marketing and social media is not uncommon today. But the truth is, digital marketing doesn't mean social media.
Thank you for reading this post, don't forget to subscribe!
Likewise, digital marketing does not mean google ads or SEO. It's also not email marketing or Facebook Ads.
Before this article becomes a detailed explanation of what digital marketing is, let's just clarify the following: digital marketing can include any of the channels mentioned above. But ideally all channels that are active should work together towards the same goal.
Making this statement is easier than actually putting it into practice. We have obvious synergies within digital marketing and very competent professionals used to combining different skills. Generate Google Ads and Facebook Ads campaigns while "legging" email marketing. Nothing new. It gets complicated when the social media manager wants to help the SEO specialist and doesn't know where to start.
This is the main objective of this article: clarify what a social manager of a digital marketing agency can do to collaborate with the SEO specialist so that together they can reach the goal faster.
If we do something simple like search our friend google, we will find several answers to this question. And, like normal human beings, we are going to get confused and lost in the midst of so much information.
That's what we're here for! There are several studies and articles that talk about the contribution of social media to SEO. One such example is the article published by Moz which describes the social signals that contribute to SEO. THE Stone Temple also published an article about the opportunity to build backlinks through social media. Like performance digital marketing agency, we like to support our conclusions with some numbers so let's base ourselves on Hootsuite study about this theme.
Hootsuite developed a study entitled "Project Elephant". Why Project Elephant questions? Because, in fact, since 2015, Google has publicly denied the direct effect of social networks on page rankings. So the Hootsuite decided to talk about the elephant in the room and answer the question: "can social networks contribute to improving the ranking in the search or not?"
So in order to start the study and answer the question, Hootsuite organized content (blog articles) and divided it into three groups:
Control Group: (30 articles that have not received any organic publication or paid promotion on social media. (or anywhere else)
Group A (organic only): 30 articles published organically on Twitter
B Group (paid promotion): 30 articles published organically on Twitter and then boosted for two days with a budget of $100 each.
Hootsuite's next step was to promote two publications a day in Group A and Group B for two weeks. The following week they analyzed the result. As can be seen in the table below, visibility in the survey increased in the 2 "boosted" groups: 12% in Group A (Organic) and 22% in Group B (Paid Promotion). This increase demonstrates the existence of a strong correlation between social media activity and rankings.
Hootsuite decided to further deepen the study and prove that social networks directly and positively affect rankings and not only influence the acquisition of links as commonly said. For this, he had to reduce the sample and leave only two factors on the table: change in classification e social interactions. This funneling revealed interesting results. In fact, the study showed that there is a positive correlation between the interactions on social media it's at change in classification. In other words, Hootsuite was able to prove that the social interactions improve rank position.
Now that we know that social media can help with SEO, what actions should be taken on social media to help SEO specialists?
Below are two actions at the level of social networks that contribute to SEO:
Quality of publications – not quantity – is key. Regular publications are important but if we are not adding value to our audience, our effort is not worth much.
Social media managers should also consider the advantages of promoting social media posts for SEO. In fact, the Hootsuite study demonstrates that promoting (paid) publications benefits SEO nearly twice as much as organic publications.
Thus, the social media strategy must be integrated into the SEO strategy. If professionals focus on creating and sharing quality content on social media, the result will be positive. After all, quality is the #1 factor in Google's ranking.
At SmartLinks, we are a seo agency and social networks that can help you in your Social Media strategy so that you can achieve your goals in terms of Search Engine Optimization – SEO.