Visit our store: You can order an SEO service from our company online, and we will start working on your website much faster.
Fill out the form
and get a free quote!
GET A FREE QUOTE FOR SEO ACTIVITIES FOR YOUR BUSINESS
Leave us a contact to you and we will call you back and present an offer tailored to the needs of your business.
---
One of its shortest definitions is: "Meeting needs profitably," that is, marketing is satisfying needs profitably.
What else can we add?
Definitely, marketing cannot be accidental. It is a planned art, which uses the most modern tools and techniques. The original reads: "Good marketing is no accident. It is both an art and a science, and it results from careful planning and execution using state-of-the-art tools and techniques ".
The above definitions must be supplemented with the fact that marketing is about meeting people and thoroughly knowing their needs. Interestingly, selling is not the most important part of marketing.
" Marketing is about identifying and meeting human and social needs."
"Marketing aims to know and understand the customer so well that the product or service fits him and sells itself."
… All of this leads us to the definition of ideal marketing and the development of modern marketing thought.
"Ideally, marketing should result in a customer who is ready to buy. All that should be needed then is to make the product or service available. "
Who is a marketer?
A professional, maybe even an artist. First of all, he needs to be familiar with his profession and understand what he is doing.
"To be a marketer, you need to understand what marketing is, how it works, who does it, and what is marketed."
The marketer (market designer) has to go beyond the marketing framework. Reach further and see more. Engage, among other departments of the company, to join in good marketing thinking.
"Marketers now must properly manage all possible touchpoints (where a customer directly or indirectly interacts with the company)."
What is the opinion of marketers often?
Well, such that … they create artificial needs, "squeeze" goods, often use unethical "marketing tricks." Well, this is not a marketer, but a poor fake because… " Marketers do not create needs: Needs pre-exist marketers. Marketers might promote the idea that a Mercedes satisfies a person's need for social status. They do not, however, create the need for social status. Some customers have needs of which they are not fully conscious or that they cannot articulate ".
For a good marketer, the client = a person whose needs are aware of and knows that these needs go beyond pure consumerism.
What is the market?
Of course, from the point of view of economists, a traditional market is a physical place where sellers and buyers make transactions and can buy and sell individual products. In marketing, however, it looks like this:
"Marketers use the term market to describe customer groups (a collection of the buyer). "
Success will be when …
"Thus, financial success often depends on marketing ability . Marketing's value extends to society as a whole ".
Those who do not closely monitor their customers and competitors do not constantly improve their offer, and marketing strategies risk the most. They are not able to satisfy their employees, shareholders, suppliers, or business partners. Therefore, skillful marketing is a never-ending pursuit.
Does my Google profile affect search results?
Google is constantly improving the operation of its systems to best match the functionalities to the expectations of users. But does the Google profile affect the search results?
It has been known for a long time that Google constantly collects huge amounts of data about its users, their behavior, and interests. Elements of artificial intelligence combined with a huge amount of data mean that the user always gets exactly what he is looking for on the Internet. Having our own user account and being logged in to devices such as smartphones, personal computers, or tablets, we ourselves provide Google with valuable information that helps algorithms choose the right content for our needs.
Google stores a lot of information about users, including:
our activity, i.e. historical data and behavior such as content searched, websites opened, ads clicked, device details, IP address and cookies;
Posted content, which includes sent and received Gmail messages, uploaded photos and videos, documents, spreadsheets, and Drive presentations;
personal data, name and surname, e-mail address and password, date of birth, gender, telephone number and country or current location are collected.
They are enough to create a user's image and match it with potentially the most relevant search results, both in SERPs and paid ads, news, or products.
It is safe to say that each user entering a specific keyword phrase into the Google search engine will receive slightly different search results. The constant development of Google algorithms aims to present the user with content that is as close as possible to his needs and expectations.
What are the best SEO optimized content authoring tools?
The content of the website must meet certain conditions – SEO optimization is already a must. Therefore, to create and improve it, it is worth using supporting tools.
Content that attracts and engages users is characterized by high quality and usability, uniqueness, and an eye-friendly layout. They should be created mainly with the users in mind and not only consider factors related to Google algorithms.
SEO optimized content creation tools include:
SurferSEO – offering content editor and keyword analysis options.
Semstorm – allows you to create text that takes into account keywords, shows readability and states the correctness of the content.
Readymag – enabling the creation of content in accordance with SEO and their publication.
Google Trends – ideal for finding ideas about text topics based on current trends.
Answer the Public – useful in writing texts for SEO based on the most searched phrases.
Ubersuggest – containing ideas for the next content , keyword ideas.
The common denominator of SEO-optimized content, no matter what tools we use, is keywords, text structure (including correct headings), internal linking, uniqueness, and usefulness. Please note that the content on the website should be updated and posted regularly.
What is the best free SEO tool?
Using tools when conducting SEO activities is a must. Among the many available, it is worth choosing those that will suit the needs of the website's activities.
In search of the best tool, you can watch companies specializing in SEO activities. However, if we want to use the tools at no cost, we can use the free ones. Many SEO tools offer free options. Those that are provided completely free of charge include:
Answer The Public – generating the most popular phrases and questions entered into the search engine by users,
Google Analytics – enabling a thorough website analysis,
Google Trends – showing the popularity of the selected key phrase based on the selected time period and any territorial range,
Google Serach Console – allowing you to monitor the website in terms of visibility, errors or indexing,
Ubersuggest – creating reports on the best SEO sites, proposing keywords and ideas for content,
Mozcast – illustrating in the form of a "weather forecast" changes in the Google algorithm regarding SEO,
Google Mobile-Friendly Test – generating a report that shows information on the need to implement changes in the SEO area in the mobile version of the website.
These are just some of the free tools worth paying attention to and whose potential is still little appreciated. If you are not convinced of paid tools, it is worth taking advantage of the free trial period. Perhaps after seeing the first effects or thoroughly learning about the functionality, we will decide to use them for a longer time. Among such tools, we can mention Senuto, SEMSTORM, Majestic, or Sentient.
What is Google Keyword Planner?
Keyword Planner is a free tool that helps manage Google Ads campaigns, SEO, or even writing texts for a company blog. It is available to anyone with a Google Ads account.
The most important advertising task in the Google Ads system is to reach the right users with an appropriate message that will encourage them to enter the website and finally – convert. One of the main factors in targeting your ads on the Search Network is keywords.
The Google Ads advertising system offers a tool for analyzing these words as part of its platform. Campaign campaigns in Google Ads, search engine optimization or website texts will be based on exactly the phrases that will benefit the company.
Key Features of Keyword Planner:
Suggestions for new keywords – every marketer or website owner knows what content is on it and what phrases the company should associate with the user. After entering the phrases, Planner will suggest additional keywords, thanks to which you will be able to increase the reach and relevance of your ads.
Keyword analysis – another extremely useful feature of the Planner is the historical data of keywords. For many search terms, you can get information about the monthly number of searches and how this result has changed over the selected period and location.
Keyword bid estimation – Very helpful in setting your advertising budget. The suggested bid has been divided into the following columns: Top of page bid (high range) and Top of page bid (low range). This allows you to accurately determine how much competition is advertising for a given keyword and what budget should be prepared so that the ads appear in the top positions.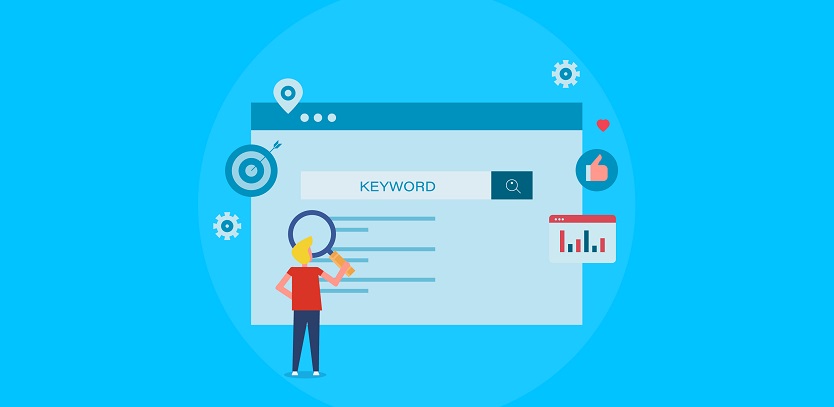 How to increase the quality of your backlinks in SEO?
The quality of backlinks we get translates into their effectiveness. That is why it is so important to increase the value of referring links to the website. Below we present ways that will certainly improve their effectiveness.
Getting backlinks, i.e., link building is an important element of website search engine optimization activities. The effectiveness of links is measured not only by their number but above all by their quality. It is valuable links that can generate traffic to your website, leading to a high position in search results. What is important when working on links is regularity and monitoring of activities.
One way to get high-quality links in the form of links is to place them on valuable sites with a high degree of trust from Google. This means that the website is thematically related to ours. Links, in a sense, convey their value to the website they link to, as Google can judge the link of the pages. The types of websites from which we can obtain such links include, but are not limited to, blogs and monitored discussion forums, websites on a specific topic, local websites, business directories, blogs on other websites, and social media. Content marketing is a strategy within which you can get links of good quality. It is valuable and useful content, which will be properly disseminated and distributed, that gives the website value. In this case, the content is text and infographics, videos, podcasts, and guides – all this can be used to create material that will be forwarded in the form of a link.
How do I get a backlink from Wikipedia?
Wikipedia is the world's most famous electronic encyclopedia. It allows its users to edit content and link, so it's worth taking advantage of its potential. However, this is not a simple sentence, although it is certainly worth the effort.
Placing backlinks on websites other than ours is an activity that affects website traffic – it falls within the scope of search engine optimization. These must be websites of considerable popularity. So is Wikipedia, the largest free encyclopedia. It is a website that inspires trust among web users, thus obtaining high positions in search results. However, due to such a great interest in Wikipedia, promoting the site by posting backlinks is not easy. The sources on which the content is based are always placed under the text explaining the concept. Sometimes some content is not annotated. This is a good opportunity to edit the content and thus provide a source of supplemented information – in this case, and it will be a link to our website.
Editing and posting content on Wikipedia is not an easy task. This portal requires that each editor adheres to specific guidelines. External links refer to the website but also supplement the content. They are well perceived, but as Wikipedia itself points out, they must significantly expand the information contained in the content. The guidelines also include directly linking to the article's material and placing a link in a clearly separated section that cannot be larger than the content. It is forbidden to refer to advertising pages that do not supplement Wikipedia in a substantive way or sites with variable value and limited access. When completing the bibliography on Wikipedia, you must remember that at this point, our website includes high-quality content that will complement the text with footnotes.
How can I get more traffic to my site?
Website traffic is essential for it to function. It is worth knowing the basic techniques of acquiring valuable traffic to attract new users and mark your presence on the web even more effectively.
It often happens that the traffic on the website does not increase despite many efforts, or on the contrary – it decreases. There can be many reasons for this, such as abandoning SEO activities or the lack of valuable content that engages users. To prevent a situation in which our website will be rarely visited, it is necessary to implement solutions that systematically build website traffic.
The website's position in search results undoubtedly affects the frequency of visits to the website by users. In this case, website search engine optimization is a must. Here you need to pay attention to the results that appear after entering the keyword phrase. Perhaps the page title, description, and URL need to be modified. Below is an example of a result for the phrase "outreach marketing." As you can see, the Title, Description, and website address are structured in a clear, legible, and encouraging way to click the link.
What is necessary for Google's robots to see the page is indexing it. After creating a new page and adding new content, it is necessary to request indexing from Google. Without this, the search engine will not notice the page, and thus the activities carried out on it will not matter – the page will be invisible.
In getting traffic to your site, it is helpful to link from other pages. Linking is one of search engine optimization, so commenting on posts on other websites or participating in discussions on forums will certainly increase page views. Staying in the search engine optimization thread, it is worth considering the "long tail," that is, wide search engine optimization. By doing SEO in this way, you get not so much more visits as more valuable. Users searching for answers through elaborate phrases are more likely to buy than those using the most popular key phrases.
Traffic can also be obtained by running Google Ads advertising campaigns. However, here you have to bear in mind that users visit the site after clicking on a sponsored link, i.e., only during the duration of the advertisement. It is also effective to operate on multiple channels, such as social media, and include links to the page. As content on the website is a factor that attracts users, taking care of content is essential (also in terms of SEO). The content should be unique, respond to the audience's needs, and publish regularly.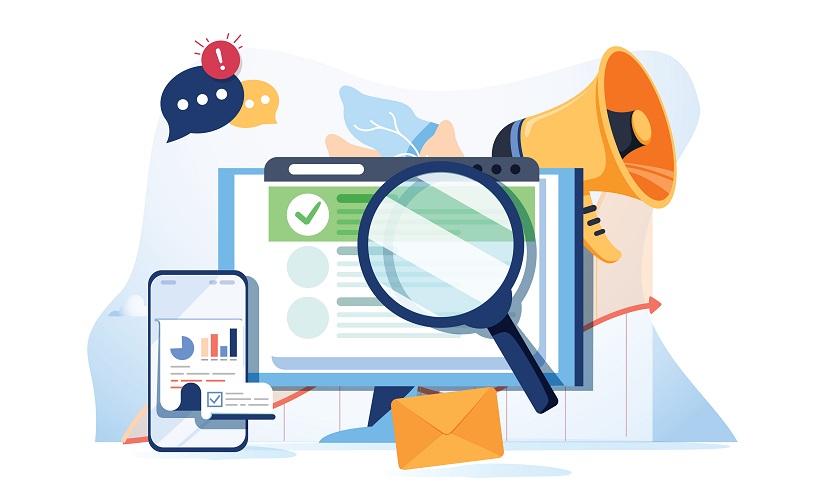 What are the best ways to get inbound site links?
There are many ways to get links to your website, but we can distinguish those that bring the most benefits to your website. Linking significantly improves the website's position in the search engine, which translates into traffic generation.
Gaining links is one of the elements of search engine optimization. There are ways to help you get the most valuable. The links with the highest value for the website are natural and traffic-generating, and these should be the focus of the most attention. The link that generates traffic allows the website to sell or present an offer, prompting them to contact and use the services.
The way to get natural links is to persuade users to link themselves to the content posted on our website. This will be possible when the website offers its visitors high-quality content. By publishing information, for example, in the form of expert articles or infographics, you should remember the benefits that the person who gets to know them will get. This will allow you to create a useful and valuable message that will respond to specific needs. You can create website traffic by placing links on other pages. These can be comments on blogs and message boards. Guest writing on other sites is also a good way to get links. It can take the form of cooperation, in which we write for others and publish content on our website. There is one condition – such a site should be a site with a good reputation.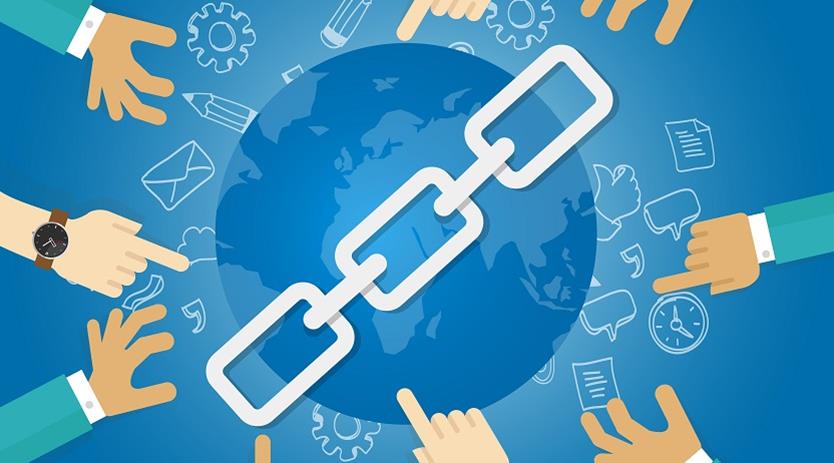 What is the most effective form of online advertising?
Currently, product advertising has moved to the Internet to a large extent. The universality and availability of communication channels through which promotional activities can be carried out allow for internet advertising in various forms.
Conducting online advertising activities is always focused on the result, no matter the purpose of the advertisement (e.g., sales, acquiring leads). Promoting a new product line or the company's image through advertising must first of all be effective. Therefore, before developing a strategy, it is worth considering the best form of online advertising for the company whose activity you want to promote and choose the campaign's goal. First of all, it is worth considering the specifics of the industry in which the company operates to adjust the appropriate communication channel to it. It is also worth bearing in mind that we do not have to limit ourselves to one form of advertising but combine individual activities.
The most frequently mentioned and thus the most effective forms of advertising include:
Google Ads advertising campaigns : sponsored links and banners – the first form of advertising applies to paid links (billed in the PPC, CPM or CPA model) that the user sees along with the search results. Image (banner) advertising in Google Ads offers wide possibilities of creating an image in many sizes for any type of device. On the Google network, you can also create video ads (on YouTube) and product campaigns dedicated to the e-commerce environment.
Ads in social media – brand presence in social media is a must. Of course, let's not talk about keeping accounts on every possible channel. Social media is used to support activities carried out on the website. The most famous social media medium is Facebook, whose advertising system (Facebook Ads) allows you to create advertising campaigns based on the selected target.
Google My Business – creating a company profile on Google makes it easier to find it among others. It is a kind of showcase of the brand in the search engine. Google allows you to share useful information from the user's point of view, such as location, reviews and photos.
Email Marketing – Sending emails is a good way to get fast and measurable advertising. It can take the form of a personalized newsletter, an information message or a sales catalog.
Sponsored articles – the publication of sponsored content in the form of an advertisement may refer to the promotion of products or be of an expert nature. It is a way that enables the presentation of valuable content in places frequently visited by users, with an indication of the company that is their author.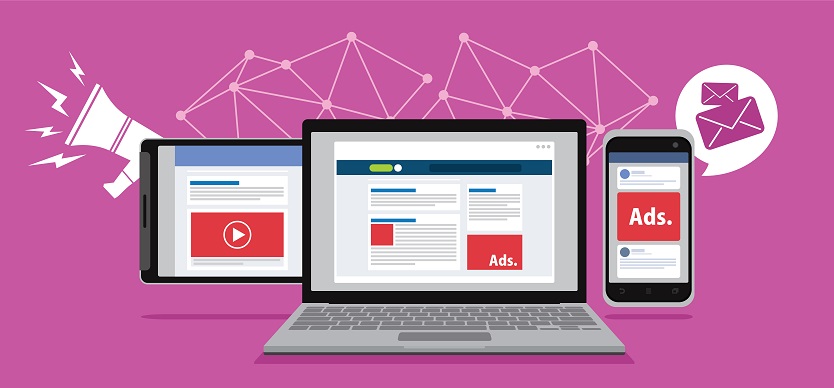 Which activities will be easier for a beginner: on-page SEO or off-page SEO?
People who are just starting their adventure with SEO may have problems implementing changes in this area. Therefore, it is worth distinguishing individual areas regarding website optimization to be aware of them requiring more practice and skills.
We divide SEO activities on-page SEO and off-page SEO. The first term refers to activities that take place on the site. Inside the page, work is done in areas that relate to the code and structure of the site, keywords, and meta tags. In on-page SEO activities, the content that we place on the website and the arrangement of individual elements are important. We talk about off-page SEO when we operate on forums, in social media, or comment on blog entries. An example is posting links on blogs – it cannot be accidental. These should be pages containing, for example, expert content or simply those with which we want to be associated.
Everything we do outside the site is intended to support the SEO work carried out inside the site. As off-page refers to what happens off-page, a beginner may have trouble with this. We do not fully control what happens outside the site, and controlling the situation can be problematic. In turn, we can fully influence the optimization of the website in its structure. Certainly, a person just starting their adventure with search engine optimization will find it easier to work on page SEO. It is worth bearing in mind that the highest effectiveness in website search engine optimization results in the mutual complementation of activities carried out on the website and beyond.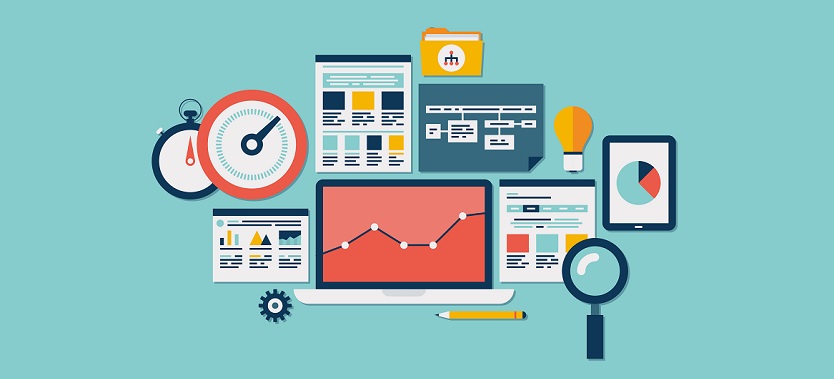 What is anchor text?
SEO optimization activities consist of many elements, their priorities are constantly changing, and website owners are doing everything to achieve the highest possible results. One of the important elements is links. What is anchor text?
We are talking about links, both about backlinks, i.e., external links that help capture some traffic from other websites present on the web to our website, and internal links, which should create an appropriate and intuitive structure for users within our website. This structure aims to increase user flow and indexing bots between the subpages of our website. That is why it is so important to have these links and optimize them properly, which includes supplementing anchor textual content. So what is anchor text?
Definition of anchor text
Anchor is the content of the link that appears on web pages. After hovering over the content of the anchor, the user sees the link to which he will be redirected after clicking on it. Anchor Text is placed between the <a> and </a> tags in the page code. The content used as anchor text is usually selected so that it reflects the content on the landing page as much as possible.
SEO specialists going one step further ensure that the anchor content is a key phrase for search engine optimization the landing page, which will positively affect linking sources. This content is also taken into account by the browser algorithm when assessing the quality of external and internal links. Links with unintuitive content, incorrectly matched or carelessly supplemented, are treated much worse by bots than links leading from key phrases dedicated to landing pages. It is also worth remembering that there are several types of anchor texts.
Popular types of anchor text
There are several types of anchors, including:
branded – links of this type contain the name of the company or website in the anchor text, e.g. "Firma XYZ",
URL – where the entire link to the page is shown, e.g. https://seo-specialist.net//,
Exact Match – content describing the positioned phrase, e.g. "hotel in Dubai",
Zero Match – content prompting the user to act, eg "see more".
It is worth remembering that the linking structure, especially external, should be as natural as possible. This means that we cannot limit ourselves to only one type of anchor text but make sure that as many of them as possible appear inappropriate and favorable proportions for us.
How to properly optimize anchor text?
Tworząc linki zewnętrzne oraz wewnętrzne warto dbać o ich właściwą optymalizację. Oczywiście trzeba pamiętać o wspomnianej wcześniej naturalnej strukturze linkowania, jednak warto panować nad treściami, które pojawiają się w anchor textach i wykorzystać ich potencjał w 100%.
So, for example, when linking a subpage with content about internet marketing in the sentence "Read more about internet marketing here," instead of the anchor with the content "here," choose the phrase "internet marketing." It will be much more effective, and the link will become much more valuable. It is worth placing closely matched phrases or phrases in variations and more complex keywords in anchor texts, i.e., long tail. In the "eyes" of search bots, such links are much more natural than single words. So if you want to earn high positions for the phrase "travel agency," sometimes use the anchor saying "travel agency offer" or "vacation travel agency offer 2021".
Very often, you can find links in the form of a pure URL. It is worth using them as a supplement and diversification of the linking profile, and the most important key phrases can be used in the vicinity of the link itself.
Anchor text and positioning
As you probably saw in the previous part of the text, anchor text is of great value and is taken into account by Google crawlers. The search engine uses anchors as a determinant of the topic and content of the target website. In short, it means that Google, by reading the anchor texts, learns which key phrases a given subpage should rank for. Until the big update in 2013, search results were often manipulated in this way, and low-quality, even spammy link building hammered high positions on popular phrases. Only the Pingwin 4.0 update changed the perception of anchor texts, which does not change the fact that they are still a pillar of search engine optimization.
What are meta tags and do meta tags matter?
Many factors influence the SEO of a website. Among them are on-site and off-site activities. Among the first are, among others, title tags. Just what are they really, and do they really matter?
Recently, the requirements and specifications provided by Google have significantly changed the image of search engine optimization and verify the priorities in terms of on-site and off-site activities. Google focuses more and more on the user's intentions and tries to adjust the order of pages in SERPs to the interests of specific people. As we know perfectly well, the key issues in SEO today are optimizing the website and its content for popular key phrases and creating the most tailored landing pages for them. Of course, many other factors are taken into accounts, such as page loading speed, internal linking, usability, or the content of meta tags.
Meta tags then and now
Until relatively recently, elements such as meta tag content and meta description were key elements taken into account by Google crawlers. Hence, it was the habit of many SEO specialists to saturate this element with key phrases that users often searched. After a series of in-depth updates to the Google algorithm that took place a few years ago, we already know that other website advantages are now priorities in optimization.
According to specialists, it is worth focusing on tags such as meta title, and, for example, meta description has largely gone into the background. Okay, but what are these meta tags, and is it really worth remembering them when optimizing our website?
What are meta tags
Meta tags are nothing more than the HTML code fragments of our website, which are located in the head section and describe the key elements of the content taken into account and used by Google robots to identify it properly. In addition, the content of these elements is not displayed on the website, which is certainly an excellent field for optimizing them for key phrases. There are several meta tags, and the most popular and the most common ones in the website code are:
Title – title : It is basically a fully independent HTML tag, however it is treated as metadata by interaction with the user and its use by search engines. The page title is displayed not only in the bar or tab of our browser, but also as the title of the search result in Google SERPs. That is why proper optimization of this element is so important. It is worth including both key phrases and a short description of what you can find on a given page.
Description – meta description: This is a place that allows you to briefly describe the content of the page. Its content is also visible in the SERPs of search engines, and the text block is right below the title. If we do not fill in its content manually, the search engine will select the appropriate fragment according to it and display it to the user, however, in this system sometimes there are some shortcomings that make it worth taking care of manually configuring this element.
Keywords – meta keywords: This is certainly one of the elements that search engines do not pay attention to. Nevertheless, this element allows you to enter the most important key phrases for a given website, for which it should appear in the search results. Currently, SEO specialists ignore this tag because its addition does not have any visible effects on the positioning effects.
Instructions for crawlers : Thanks to these tags, we are able to inform crawlers about whether we want a given subpage of our website to be indexed by them or not. This is especially important in the case of subpages with duplicate content or elements that we do not want to show to users.
There are 4 types of commands for robots:
Index – meta robots follow – subpage indexing (default)
Noindex – meta robots noindex – means that the page should not appear in SERPs
Follow – meta robots follow – enabling bots to move to sites linked from a given subpage (default)
Nofollow – meta robots nofollow – preventing bots from going to linked sites from a given subpage
There are many additional meta tags, such as HTTP-Equiv – meta cache and character encoding – meta charset, but they are not so important from an SEO perspective.
Do the meta tags matter
Although the priorities of search engines are still changing, elements of our website, such as titles or instructions for web robots, are still essential. The content of the page titles is a significant factor in the search engine optimization of the pages, and their optimization is almost mandatory. It might seem that it is different in the case of, for example, meta description, but contrary to appearances, it is also worth working on this element. This is the first content that reaches the user using the search engine, which allows us to encourage him to visit our website.
When working on a website, it is worth paying attention to elements such as meta tags because they very often determine our advantage over the competition.
What is the difference between on page seo and off page seo?
Website search engine optimization is a complex process that requires experience and specialist knowledge, and time. The activities that makeup search engine optimization are divided into on-page and off the page. See how they differ.
Search engine optimization generally consists of activities leading to our website achieving the best results and thus the highest positions in the search results. To achieve high results, properly planned and thought-out activities are needed, covering both the optimization and implementation of the website's necessary changes and activities beyond its scope. Appropriate planning of on-site and off-site activities will increase our chances of achieving satisfactory results for ourselves and our clients. High positions in search engines affect the traffic on the website and the number of conversions, which can translate into profit.
So what is the difference between on-site and off-site activities?
On site activities
On-site activities include all activities that we perform on the site. This includes improvement of the technical part of the website, e.g., optimization of loading speed, corrections in the code, as well as other activities such as the expansion of internal linking, optimization of the page content for key phrases, creation of new subpages, etc. redirects or implementing canonical tags.
Thanks to such procedures and on-site activities, our website can gain additional ranking points that determine the final results in the SERPs of search engines. As part of on-site activities, you should also remove all errors and existing defects of the site that may harm its display and reception by both crawlers and users.
An essential aspect of optimization activities on our website is adapting the content to the needs of SEO and the recipient. The key is to create engaging, user-valuable content optimized for key phrases appropriate for a given subpage. Such a procedure, along with creating new target subpages for popular keywords, can significantly improve the results achieved by our website.
SEO off site
The second part of the general search engine optimization activities is carried out outside our website, i.e., off-site. The concept of off-site activities is most often associated with broadly understood link-building conduct without distinguishing into its individual areas. When talking about off-site activities, start with the competition analysis. This is an element that we very often perform at the stage of auditing a given website.
The analysis of competing websites allows us to draw the right conclusions regarding website optimization and prioritize individual activities. In addition, as part of off-site work, we implement linking campaigns, optimize Google My Business cards, conduct activities in social media, publish guest posts and sponsored articles on other, often thematic websites, and create content marketing. Currently, we very often focus on the latter. Still, it is worth remembering that off-site activities are most effective only when they are carried out comprehensively. The profile of acquired links is valuable and natural.
On site and off site – basic differences
As we can see, on-site and off-site activities are completely different, but they relate to one another and lead to a common goal: to gain the best possible position in search engines. When implementing SEO activities, it is worth remembering both tasks. Linking itself, even the best content marketing or the right conclusions drawn from the competition analysis without proper website optimization and possible fixing of errors and technical problems will not bring the expected results.
It is worth dividing the budget correctly between activities and managing it wisely while working with the website. Only in this way will we achieve satisfactory results, which are emphasized by experienced specialists and professional e-marketing agencies providing website search engine optimization services.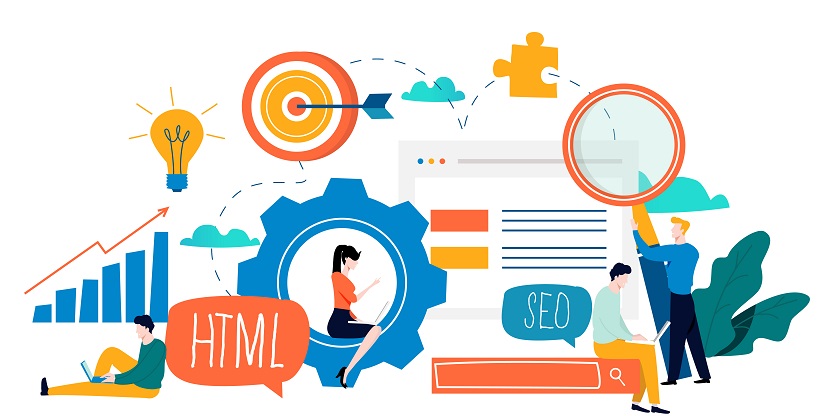 What are the most common on-page SEO errors?
Errors in SEO activities result in the weakening of our website in search engine rankings. Knowing them is necessary both to prevent them and to exclude them from the activities carried out.
Apart from linking and building trust to the website (trust rank factor), SEO is about search engine optimization. Mistakes made during SEO activities reduce the search engine optimization effects. However, it can be prevented. How? First of all, you need to know possible irregularities to eliminate them or prevent them. The following on-page SEO mistakes are:
Irregularities in the structure of H1-H6 headers, such as including incorrect words or their complete omission (e.g. the H1 header should contain the most important keywords).
Excessive placement of keywords in the content. The overuse of phrases is not only frowned upon by the search engine, but also by users.
Complicated URLs – the website address must be as friendly as possible, the URL should contain the keyword. Below is an example of a badly constructed website address:
Incorrect Description and Title tags. The first ones are not a factor influencing positioning, but they are designed to persuade the user to click on the link leading to the page. Often times, Title is missing keywords or is the same for many pages, which is not the case with SEO activities.
Duplicating content on the site – many sites copy descriptions from different pages.
Problems with page loading speed, which not only discourage people from using it, but also make the site worse off by Google.
Incorrect internal linking or its absence, which occurs when links do not refer to subpages.
Image files are too large and not properly labeled.
Lack of content or errors in the content, which significantly reduces the value of the page in the search engine and is viewed unfavorably by users.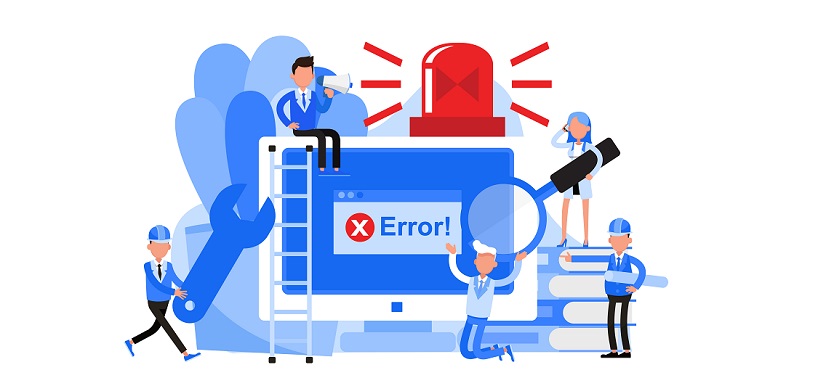 How to get dofollow backlinks?
Search engine optimization of a website requires many steps within and outside the website. Good quality backlinks affect your website's visibility on Google, so it's important to know how to get them.
Backlinks placed on other websites are designed to lead users to our website – their quality and quantity have a significant impact on its search engine optimization. We distinguish between dofollow and no-follow backlinks. More precisely, these are terms used to define link attributes—dofollow links from valuable websites that positively impact the perception of the website by the search engine. Nofollow links do not benefit the website, but to some extent, they affect search engine optimization, e.g., on the link structure. The website user cannot see the difference between them because it is noticeable only in the website code.
Every website owner should be interested in getting dofollow backlinks. This can be done in several ways. The first is to place your website in directories. We can also create a back page where we will post content with links. An equally good way is to create valuable content that arouses the reader's interest enough that he decides to link the article. This content can take many forms, from a blog post to a tutorial, downloadable report, or analysis.
Contact with the recipients of the content is important, i.e., answering questions or responding to comments. Users who see engagement are more likely to share content created by others. It is worth setting up a blog on your company website and naturally linking to other subpages. We can also search for pages (e.g., blogs) and guest-write for others. It is also worth linking on forums and in the comments under the articles, keeping in mind that this place should be clearly visible on the web. If a company is mentioned in social media without a link in the form of a link, it is advisable to ask the author of the post for a link. It is equally helpful to post links to our website on social media profiles (e.g., Facebook, Linked In).

What's the best keyword research tool?
Keywords on a website require constant analysis. Word monitoring is part of your SEO efforts. Therefore, if you want to place the most appropriate ones on your website, you will have to use dedicated tools.
Users enter keywords or phrases of several words into the search engine to display the results that best suit their needs. Therefore, the page must respond to keywords following the topic of the page. To match keywords to the content, it is necessary to use tools. However, there are so many of them that the choice is not always easy. So what's the best keyword analysis tool? There is no clear answer to this question. Of course, there are tools on the market that are most recommendable. It is worth taking into account what companies specializing in website search engine optimization use. At SEO / SEM / Marketing Agency , we use tools such as:
Senuto , which gives information about keywords that make our website visible on Google. The tool contains a database of keywords that can be easily adapted to the created content.
SEMSTORM , which will help you find the most appropriate key phrases tailored to the message you create. This tool offers data on e.g. the frequency of searched words or average CPC.
Google Trends , i.e. a tool that shows the popularity of a word or phrase based on data from the search engine. It allows you to track trends in a selected location, taking into account the indicated time period.
Answer The Public , which is a free tool that indicates combinations of keywords and a set of questions most frequently appearing in the search bar.
SurferSEO , which is used, inter alia, to analyze keywords, and one of the functionalities enabling the proper saturation of the content with phrases is a text editor.
In addition to the aforementioned tools, it is worth mentioning those offered by Google. These include Google Search Console, Google Suggest, and the Google Ads keyword planner .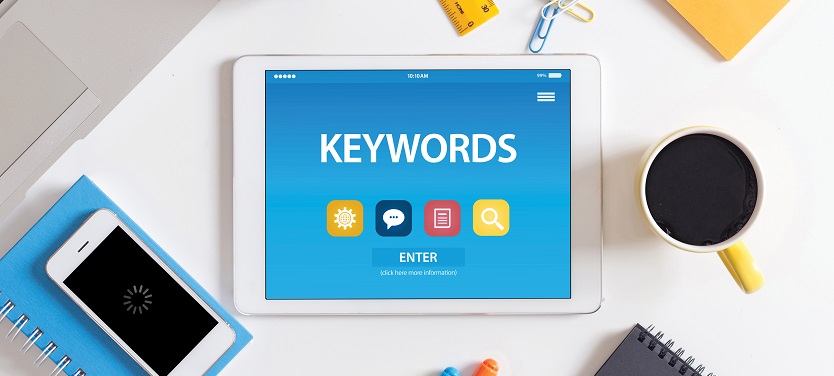 What's the difference between HTTP and HTTPS?
The HTTP and HTTPS protocols use information about a specific website exchanged between the web server and the web browser. How do they differ?
Each URL that begins with HTTP uses the base type of "hypertext transfer protocol."
HTTP is called a "stateless system," which means it allows connection on demand. After clicking on the link, we request a connection and the browser sends this request to the server, which response by opening the site. The faster the connection is, the faster your website data will be presented to your audience. HTTP is concerned with presenting information but less about how that information travels from one place to another. Unfortunately, this means that HTTP can be intercepted and potentially altered, making both the information and the recipient of the information vulnerable to hackers.
HTTPS is not the opposite of HTTP but a newer version of it. HTTPS is an extension of HTTP. "S" for short comes from "Secure" and is based on Transport Layer Security (TLS) – the successor to Secure Sockets Layer (SSL), a standard security technology that provides an encrypted connection between a web server and a browser. Without HTTPS, any data entered into the website (such as username or password, credit card or bank details, and any other form submission data, etc.) will be transmitted in plain text and therefore vulnerable to interception. For this reason, you should always check that a website is using HTTPS before entering any information.
HTTPS can also help with SEO. In 2014, Google announced HTTPS as a ranking factor. Since then, some studies have shown a correlation between having HTTPS and higher rankings and website visibility.

Can I advertise on Google for free?
There are many ways to advertise on Google. The most popular way to reach users completely for free is search engine optimization, which builds visibility in search results.
The search engine optimization service carries some costs related to copywriting, link building, adapting the website to search engines, and many other matters necessary in the search engine optimization process. However, Google does not charge a website owner any fee for displaying a given page in search results.
The case of paid ads in Google Ads is completely different. This service is responsible for displaying the page in search results and other places on the web for a certain fee. It depends on the difficulty of a given keyword and competition. The greater the competition, the rates are analogically higher. Consider keywords such as "mortgage" and "hairdresser Rzeszów." Certainly, it will be much more expensive to display the word "mortgage loans" in Google Ads because this is a phrase that companies from all over International SEO Agency are fighting for. The second of them, and more precisely "hairdresser Rzeszów" is a local phrase, thanks to which the competition is much smaller, and the cost of clicking will also be much lower.
To sum up, advertising on Google for free is possible because our website will be displayed in organic results for free. However, we can choose a search engine optimization service that will help you get high positions for the largest number of keywords. This will translate into increased visibility in search results.
Why can't Google see the page?
The success of any company that has a website is to accumulate traffic on it. However, the user must find a given website to ensure that it is displayed high in organic results. What if it doesn't show up there at all?
Including your website in search results is necessary for the proper search engine optimization process. Taking care that only valuable pages are high in search results, Google adheres to certain rules, the knowledge of which allows positioners to optimize the site so that Google robots notice it. They index the site's resources and raise its position.
Google indexes the pages automatically, but this may take some time. The company has never provided rigid time limits for how long this may take. To check if your site has been indexed, enter the phrase site: yourdomain.us in the search engine.
After a search, it will show (or not) sites that have already been indexed. To make it easier for robots to get to your site, you can report it at http://google.com/addurl/.
Indexing delays may be caused by a small number of incoming links, the so-called backlinks. Links will be one of the biggest factors for Google to judge that a website is relevant to a particular topic. However, it is difficult: spamming with links can lead to penalties or even remove the site from Google. It is also important to choose the right keywords. They should be specific. The use of a general term, especially for new brands, is not enough. In addition, you should bear in mind that popular search terms typically account for only 30% of all searches. The remaining 70% are keywords from the so-called long tail. Google also emphasizes content. Therefore, your website should contain valuable, unique, and primarily targeted content.
For the website to be appreciated by Google, its speed must also be taken into account. The sooner, the better. Google suggests how to improve this result, so following these tips will certainly allow you to achieve a satisfactory result, and thus the favor of Google robots.
Google focuses on an approach centered on the human mind. By taking the right steps and ensuring your site is properly optimized and filled with relevant, high-quality content, you will increase your chance of appearing in TOP3.

---
Have a look below what our SEO company can do for your business!
#1 Marketing and SEO Company
| Best SEO Agency for International Business
---
Get top rankings in Google
You will get tips, SEO services on the most proficient method to advance the situation of your site in the Google and Bing index like Facebook and Yahoo.
SEO for business
We will assess, promote, making your site as far as fundamental specialized boundaries in Dubai identified with SEO. Advertising, Social media, PR, and SEO with our seo firm
Accessibility for Internet users
You will learn with our SEO company if your site works appropriately on mobile phones, and on the off chance that showcasing and top-rated SEO
Our SEO Agency can help you with searching for the best SEO consultants in Singapore, Hong Kong, Dubai, and for International SEO. You can have the best specialists for Google SEO, Facebook, and Bing website improvement worldwide. We are advertising specialists and SEO experts as far as showcasing, top-rated Dubai, Singapore, and London premium SEO for administrations in the websites for our customers in the Middle East area, Asia and Europe.
Web composition and upgrade for your company may be done from Dubai or Singapore | Best SEO Agency and SEO expert in your country can help you, Optimization for web files – measures highlighted achieving search engine optimization techniques by a given webpage the most raised possible circumstance in the results of normal web crawlers for picked expressions and articulations. The arranging cycle is a segment of extensively understood web development.